Johnstown Castle Estate, Museum & Gardens offer filmmakers a myriad of atmospheric, fairytale locations infused with drama, romance, and Wexford's natural beauty.
Just ten minute's drive from Wexford town, Johnstown Castle Estate, Museum & Gardens offers sumptuous backdrops for TV and film productions, as well as musical and cultural events.
Its turrets and towers often prompt visitors to comment that Johnstown Castle is like something out of a fairytale, and its distinctive Irish neo-Gothic architecture bring something special to scenes across a range of genres, from love story and science fiction to heritage drama or steampunk. There's even a second, older castle on the grounds too, so when it comes to picking locations you'll be truly spoilt for choice.
We are ready to work closely with your production team to help you make the most of this spectacular setting.
Locations Across Johnstown Castle Estate, Museum & Gardens
Rich Interiors and Breathtaking Views
Johnstown Castle's atmospheric interiors boast a wealth of original features, along with gorgeous views across our gardens and lakes, where our peacocks and swans are not averse to making a guest appearance!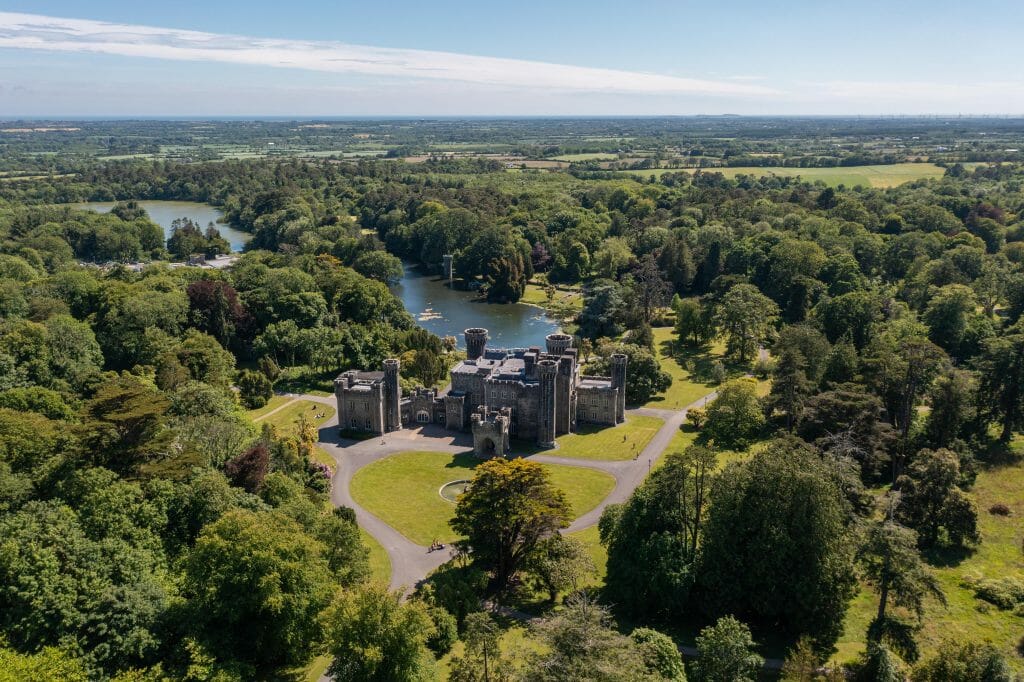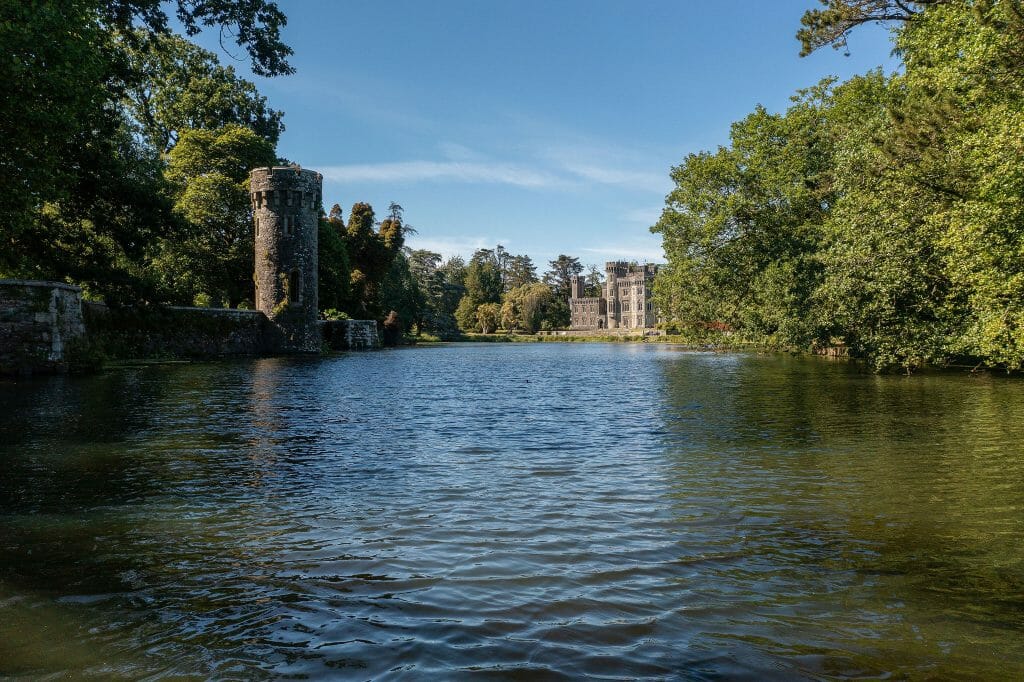 Romantic Gardens and Lakes
The gardens, like the castle itself, were designed by renowned architect Daniel Robertson. They are entirely in keeping with the romantic vision he created with the estate's owners.
The 12-acre Lower Lake is the largest inland freshwater lake in Wexford. Close to the Castle Lake, you'll find two original follies, in the form of a fishing tower and a square tower. As well as these, you will find seven elegant, original statues.
This enchanting neo-Gothic Irish castle is less 2 hours' drive from Dublin Airport. We are also in close proximity to many other wonderful Wexford locations. Johnstown Castle is available for location hire with prior written permission from the Irish Heritage Trust.
Past Film Productions at Johnstown Castle
Johnstown Castle Estate, Museum & Gardens has only been available as a film location for a few years. However, in this time, film and television makers have begun using the Wexford castle and its gardens to set the scene for dramas and documentaries. They are taking full advantage of the many different visual and historic features the estate has to offer.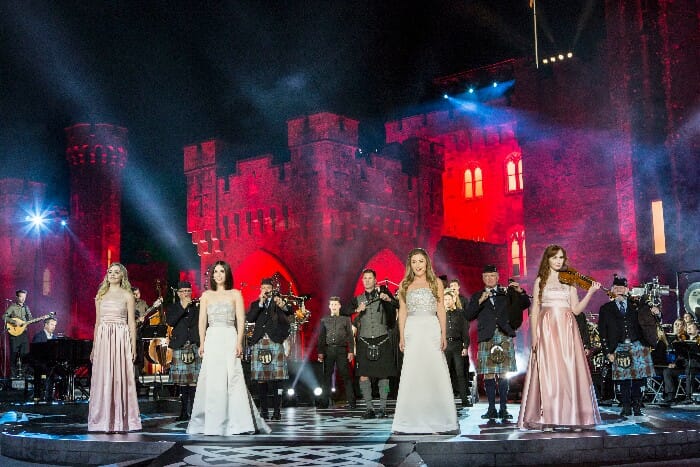 TV Special
The world-renowned Irish women's musical ensemble Celtic Woman filmed an outdoor concert for their television special. The enchanting backdrop of the castle and gardens was the perfect place for this unique event.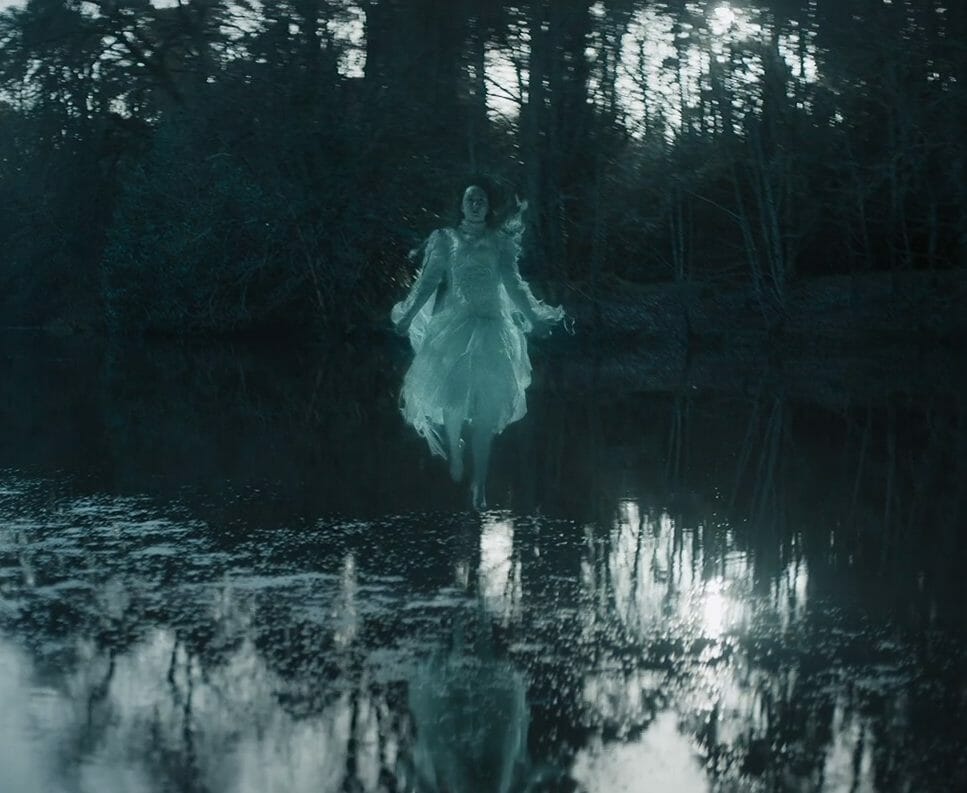 Film
The Lodgers – an Irish gothic horror film premiered at the Toronto International Film Festival. The directors used Johnstown Castle to help create the atmosphere of rural Ireland in the 1920s.
How Do I Arrange Film Location Hire at Johnstown Castle Estate, Museum & Gardens?
We welcome applications from commercial filmmakers, television producers, and photographers to use our properties. Permission must be sought and secured in advance on a project-by-project basis from the Irish Heritage Trust. The Trust manages and cares for Johnstown Castle Estate, Museum & Gardens on a non-profit basis.
For further information on location hire at Johnstown Castle, practical supports, and booking arrangements please call us on 053 918 4671 or email info@johnstowncastle.ie