If you're looking for things to do near Johnstown Castle Estate, Museum & Gardens, you'll be thoroughly spoiled for choice.
There are wonderful attractions on our doorstep here in Wexford and across Ireland's Ancient East. We've brought together some suggestions to help you plan a great itinerary around your Johnstown Castle Estate, Museum & Gardens visit!
Vibrant History and Modern Life Meet in Ireland's Ancient East.
Enjoy memorable food experiences, wander down the cobbled streets of medieval towns, and explore the gorgeous gardens of this scenic and fascinating region.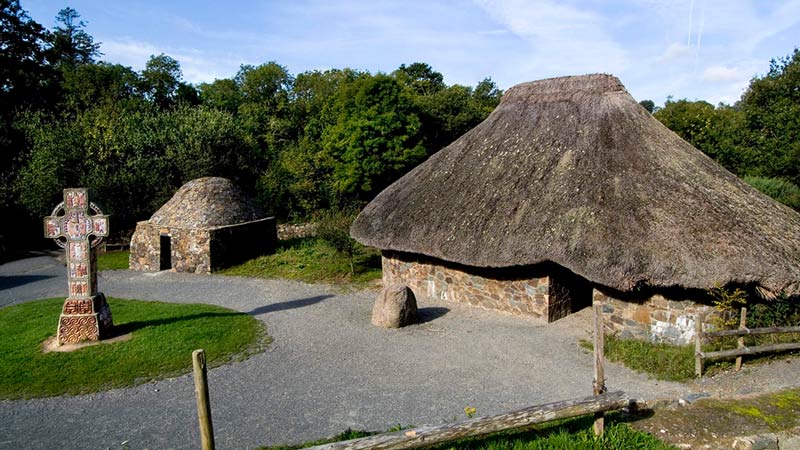 Visit the Irish National Heritage Park
Delve into Wexford's past at this immersive heritage park, where costumed guides will introduce you to 9,000 years of Irish history. Encounter different kinds of historic settlements from ringforts to Viking houses on heritage trails and try amazing hands-on experiences that bring you up close to Wexford's storied past!
Walk the Norman Way
Walk the Norman Way to discover authentic medieval sites across Wexford that help you understand the Norman way of life and how it shaped Wexford and Ireland. This fascinating heritage trail leads you down quiet country lanes, through beautiful seaside villages, and alongside some of the stunning beaches in Ireland's sunny south east.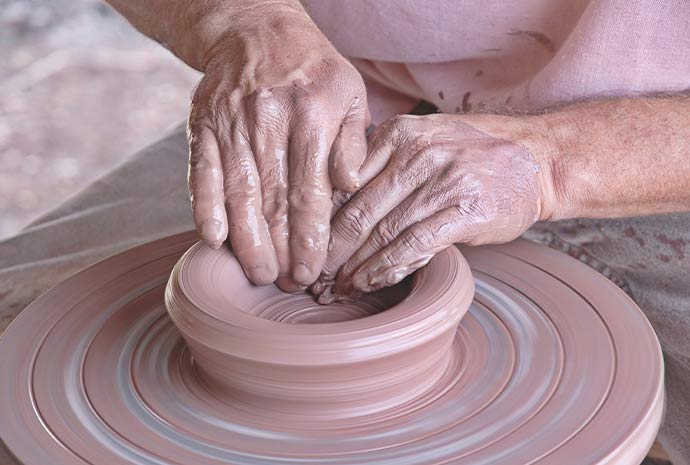 Connect With the Wexford Craft Trail
Connect with crafts that Johnstown Castle's Norman owners would have recognised as you explore studios alive with the hum of the potter's wheel, the click of the weaver's shuttle, hammer blows on anvils, and the careful focus of needlework.
The Wexford Craft Trail introduces you to makers across this historic county who combine traditional skills and contemporary creativity in spellbinding ways.
Make Great Memories at Kilmore Quay
Visit the picturesque fishing village of Kilmore Quay, where you'll find lots of places to enjoy Wexford's legendary produce and chat with the locals!
A boat trip from the quay to the Saltee Islands will bring you up close to Ireland's largest bird sanctuary and its large populations of gannets, puffins, razorbills, and guillemots, and there's lots of water-based adventure to choose from too.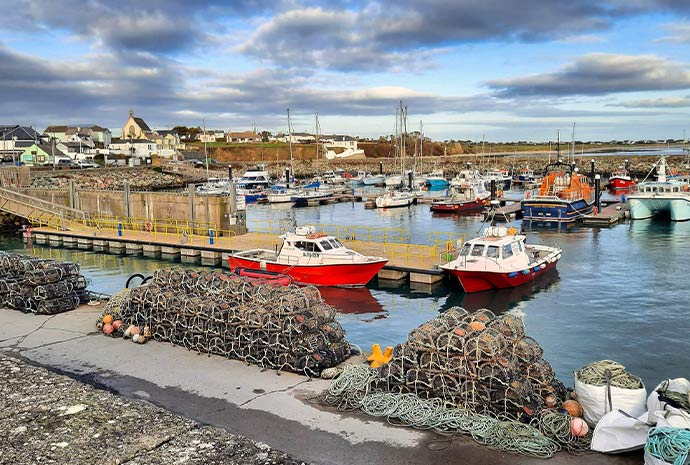 For a full sense of Ireland's Ancient East and all Wexford has to offer, visit Discover Ireland and the Visit Wexford website. They'll give lots of ideas about where to stay, places to go, and things to do near Johnstown Castle Estate, Museum & Gardens, so you can look forward to a truly inspiring and fun-filled trip.