Relax and unwind in Johnstown Castle Estate's welcoming Peacock Café and shop in our modern Visitor Centre after exploring the castle, museum, and ornamental gardens.
The spacious Peacock Cafe is the perfect place to relax and refresh yourself with friends and family after all your Johnstown Castle Estate, Museum & Gardens adventures! We serve a variety of food and drink, including sandwiches, salads, wraps, and delicious tray bakes, and we strive to make the most of the best seasonal ingredients produced by Wexford's legendary local food producers.
So, why not visit to get a taste of Wexford while you overlook the Upper Lake and its lovely small waterfall?
Please note that we stop serving in the café 30 minutes before closing (see our seasonal opening times). While the Peacock Café easily seats 120 visitors, we advise pre-booking for groups.
Peacock Café Menu
Peacock Café at Johnstown Castle & Gardens serve the very best quality ingredients from local suppliers & our very own castle gardens, ensuring the highest quality & freshest produce are served directly to our visitors, whilst supporting our local community.
Indulge in our unique café experience where you are surrounded by our stunning, picturesque gardens and natural wildlife.

Soup Of the Day

Served with wholemeal brown bread, cream & fresh parsley from Johnstown Castle gardens.
Sandwiches
Selection of freshly cut sandwiches including:

Panini's
Wexford Ham & Cheese Melt, served with Wexford Red Onion Chutney.
Vegetarian Option: Cheese, Roasted Peppers, Humus and Rocket Salad.

Duncannon Fresh Smoked Fish, served with lettuce leaves, cucumber and lemon on brown soda bread.

Meadowfield Farm Goats Cheese, served with lettuce leaves, and cherry tomatoes on homemade brown soda bread.
Deserts and Cakes
Selection of tray bakes, tarts and cakes from local bakers.
Assortment of cookies and fruit slices by "Stable Diet".
Gluten free tray bakes from "Tasty Parlour".
Gluten free granola, vegan and healthy snack products from "Nutorious Nutrition".
Selection of Coffee, Hot Chocolates, Tea, Speciality Teas of your Choice.
** Selection of gluten free and coeliac friendly desserts available **
Choose Gifts With a Local Flavour
After relaxing in the Peacock Café, take time to visit our Visitor Centre shop, where you can choose from a selection of Wexford's fine foods and browse books that shed light on the castle's history in our bright modern store.
We've brought together a lovely range of gifts, cards, and local crafts that showcase the work of the thriving craft community here in Wexford. So, whether you're looking for the perfect present for someone else or treating yourself, you'll be bound to find something special with a meaningful connection to your Johnstown Castle Estate, Museum & Gardens visit.
Our café and shop are located in the Visitor Centre where you'll find lots of information to help you make the most of your time exploring the vast Johnstown Castle Estate. The Visitor Centre regularly hosts all kinds of music, heritage, and culture events, so you can start making plans here for your return visit!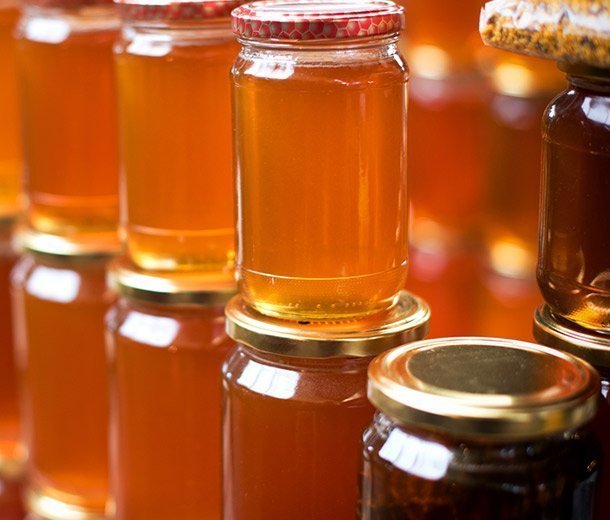 Accessibility
The Peacock Café and shop are both fully accessible and there is a wheelchair-accessible bathroom in the Visitor Centre. Allergens are clearly listed on our menu, and gluten-free options are available for visitors of all ages.