Explore one of the most comprehensive exhibits of farming and rural life in Ireland at the Irish Agricultural Museum
Agriculture has been at the heart of Johnstown Castle Estate since time immemorial. Housed in the Johnstown Castle Estate's farm courtyard buildings, this absorbing, family-friendly stable courtyard, brings together intriguing objects and stories that reflect the realities of life in rural Ireland over the centuries. The museum's plentiful collections – carefully built up over 40 years – reflect traditions and progress in rural Ireland.
Over three floors, you'll find 19 fascinating exhibitions that shed light on Irish rural life for farmers and tradespeople. Every object has a story, and artefacts retrieved from across the country reveal details about family life and community in Irish society from the 18th century onwards too.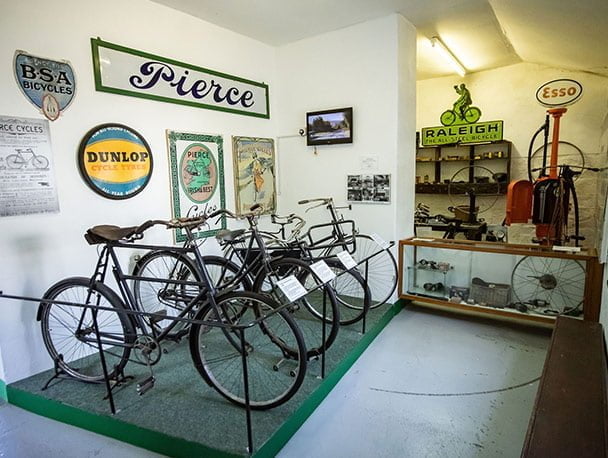 Visit the Agricultural Museum
Self-guided and guided tours
Visitors of all ages enjoy our displays of restored tractors, carts, ploughs, threshing machines, stationary engines, and dairy equipment, as well as our collection of country kitchens.
Evocative scene-setting recreate the atmosphere of the blacksmith's forge and the cooper's workshop, celebrating timeless skills we continue to draw on as we sensitively restore the Johnstown Castle Estate.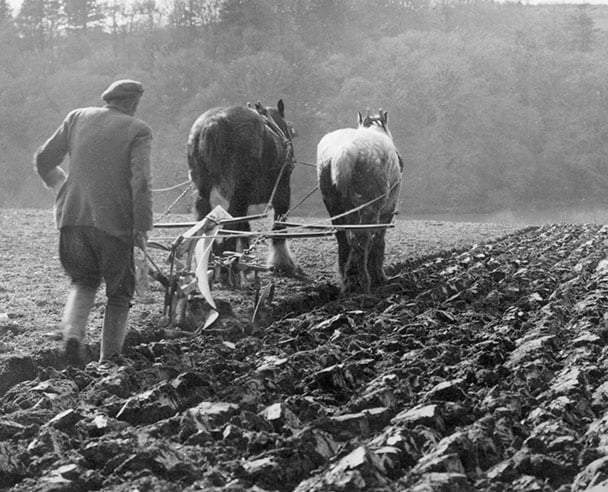 A Rich Resource
Our museum was the brainchild of Dr Austin O'Sullivan, who travelled the country in his job as a researcher for the Irish government's Agricultural Institute (now Teagasc). The Institute was founded here after the Johnstown Castle Estate was donated to the Irish state.
Austin saw that farming was becoming increasingly mechanised, and he realised that old horse-drawn equipment, much of it made in Wexford, as well as other tools and skills, were in danger of being lost.
He began collecting all kinds of artefacts and information, and his bosses supported the creation of the museum in which he displayed them.
Caring for Our Collections
The Irish Agricultural Museum has been awarded full museum accreditation in recognition of the quality of the collection care provided by the Irish Heritage Trust, the Irish Agricultural Museum Board and all the volunteers who have helped throughout. The award also recognises the ways the museum animates Irish heritage and the visitor experience for all, and we are so proud to have achieved the highest standard of accreditation in Ireland.
Join Us
Book Your Visit Now
You'll find everything from vintage tractors to traditional Irish country kitchens at this family-friendly museum.
Explore life, work, and society in rural Ireland over the centuries as you wander through 19 compelling exhibition spaces.