We strive to improve sustainability and nurture the remarkable biodiversity of the natural environment that surrounds Johnstown Castle.
Our gorgeous heritage gardens and the ornamental lakes on the Johnstown Castle Estate are already home to every single species of Irish mammals, from bats and red squirrels to otters and pine martens. Our Johnstown Castle Estate, Museum & Gardens team is actively involved in monitoring and research throughout the year to help support some of Ireland's most endangered species.
So, while you enjoy the peace and tranquillity of our gardens and lakeside walks, rest assured that our dynamic gardening team is working tirelessly to protect and enhance the rich variety of flora and fauna that flourish across the estate.
Over 50 enthusiastic and green-fingered volunteers from the local area spend time on the Johnstown Castle Estate each week helping Head Gardener Ciarán Fitzgerald with his ambitious plans.
The plans are to revive Johnstown Castle's beautiful outdoor spaces, care for our heritage plant collections, restore fascinating architectural details, and pursue innovative projects that will benefit new species, as well as our local community and visitors from further afield!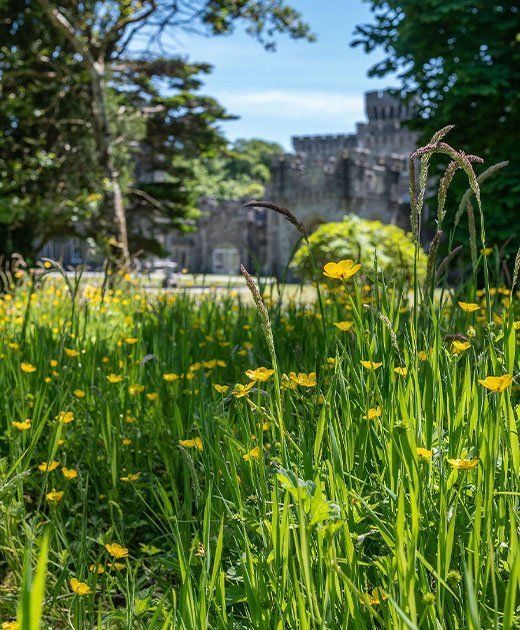 Conserving Habitats for Wildlife
When we make decisions about planting and structural changes, we carefully balance respect for the heritage of our gardens and lakes with our future-focused commitment to enhancing the sustainability and biodiversity of the Johnstown Castle Estate.
Supporting Ireland's Bats
One of the largest colonies of Soprano Pipistrelle bats in Ireland has its home in the tower near the Irish Agricultural Museum building. The tower serves as a nursery roost each Spring for a population of over 700 bats.
Why not join one of our Summer sunset bat walks, to see Daubenton's bats skimming the waters of the Johnstown Castle Estate's lakes?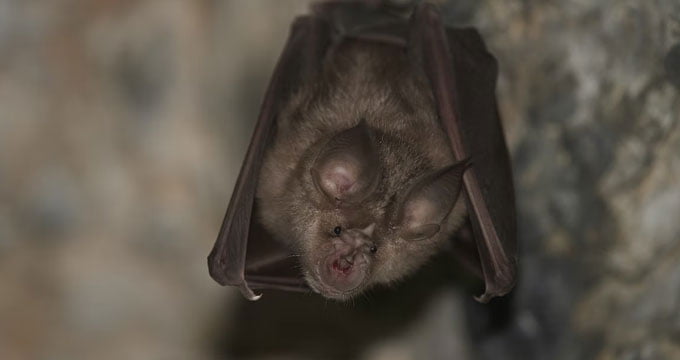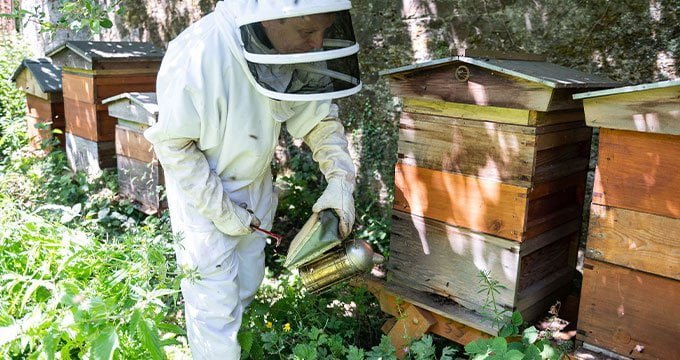 Sustaining Black Bee Populations
Our native Black Bee hive which started off in the battlements is the only native population left in Western Europe! We are working on a study with NUI Galway which may see the Johnstown Castle Estate's bees helping to re-populate other countries.
Johnstown Castle has been declared a conservation area for the native Irish black bee which is thriving in wild colonies on the Estate. The scheme is administered by NIHBS (the Native Irish Honey Bee Society) and will ensure that no other non-native strains of honeybee can be introduced to the Estate.
Our Glasshouse Revival
We're thrilled to have begun restoring Johnstown Castle Estate's glasshouses, which are set to become the hub for lots of planting, propagation, and education initiatives that will support sustainability at a local level and grow environmental awareness for our visitors.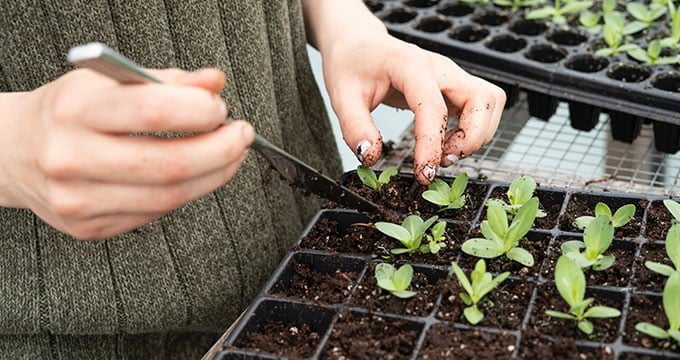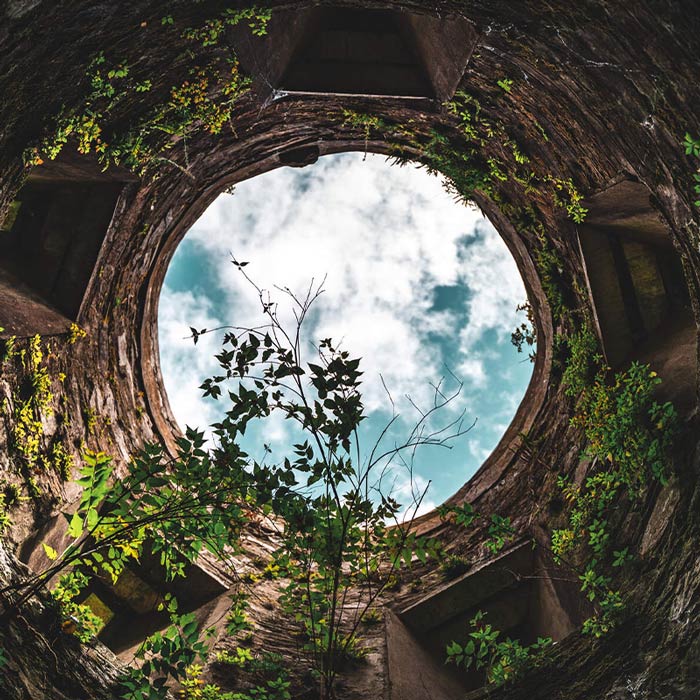 Our Sustainable Vision
The Irish Heritage Trust cares for and manages Johnstown Castle Estate, Museum & Gardens on a non-profit basis, and it aims to make them sustainable in financial, environmental and social terms. The Trust strives to:
Achieve financial stability and independence for our properties, so they can remain open and cared for.
Improve the natural resilience and diversity of our gardens, woodlands, and estates.
Contribute to social cohesion and wellbeing through education, our volunteering programme, and community outreach.
Generate economic and cultural benefits at local and national levels.
All of the income we generate at Johnstown Castle Estate, Museum & Gardens is ploughed back into caring for the castle, estate and museum and our other Irish Heritage Trust properties, and ensuring they remain available for all to enjoy in perpetuity.
Why not join one of our summer sunset Bat Walks to see the Pipistrelles and other bat species in flight?
Steps Towards Sustainability
Sustainable thinking is at the heart of all the decisions we make, and you can see its influence in all kinds of actions across Johnstown Castle Estate, Museum & Gardens.
Embracing the circular economy
Our on-site woodchipper enables us to re-use the precious resources found within the estate as we care for its gardens and woodlands in a sustainable manner.
Taking climate action
We employ permaculture and organic techniques in our formal gardens resulting in fewer inputs and less carbon, minimising our environmental impact.
Promoting local wellbeing
The vast and accessible green space at Johnstown Castle Estate, Museum & Gardens is an important amenity for the local community. It is used as a place to meet family and friends, take a walk, and connect with nature, all of which are essential for our health and wellbeing.