Evening Bat Walk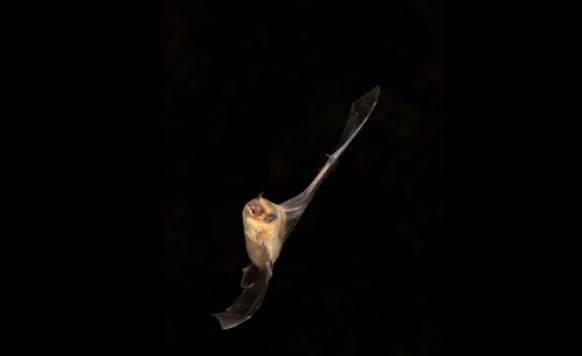 IMPORTANT DATE INFORMATION: 27th April at 20.15, 25th May at 21.00, 29 June at 21.15, 27 July at 20.45 and 31 Aug at 20.00.
As the sun begins to set over Johnstown Castle and the visitors leave, many animals are settling down for the night. But around the lakes others are just coming to life! This Summer we are delighted to welcome you for some very special after hours Bat walks.
Come and join us for an evening bat talk and walk with bat conservationist Harm Deenen. Learn about the various bats which live on the Johnstown Estate and why Johnstown Castle is such a special place for them. Get to try out a bat detector and find out how we use it to identify a bat by its call. Warm clothing and boots required. Children aged 10+ only (and accompanied by a parent/guardian), Weather permitting. Pre-booking essential.
Please Note your start time as start times vary depending on sunset time.
IMPORTANT INFORMATION
Thursday 27th April at 20.15 (SOLD OUT)
Thursday 25th May at 21.00 (SOLD OUT)
Thursday 29 June at 21.15 (SOLD OUT)
Thursday 27 July at 20.45 (SOLD OUT)
Thursday 31 Aug at 20.00 (Limited Availability)
Day visitors: Members: €7 Children 10+: €8, Adults: €13. 
A booking fee of €1.95 will be added to each ticket booking. For further information contact: info@johnstowncastle.ie
Bring
The confirmation email on your mobile phone.
Please note start date for day you have booked as these vary depending on sunset time.
Terms and Conditions:
Tickets for this event are non-refundable and not for re-sale by third parties.
Please take careful note of your date and time booked, as your event is a while away and it's easy to forget or mix up dates.
Changes to a Service
In exceptional circumstances it may be necessary at times to change the details or itinerary of the event or of a Booking. The Company reserves the right to make reasonable alterations to any Booking made. In that event the Company will inform the Customer as soon as reasonably possible. This does not affect your statutory rights.